Description
AllCare Deluxe Back Cushion (
Car Seat Support)
The AllCare Deluxe Back Cushion is designed for comfort with waves of visco-elastic molded foam to hold correct posture while sitting. Ideal for work and car sitting.
Features:
Memory foam – providing comfort and support tailored to the shape of your spine
Concave design
AirFlow™ fabric for greater comfort
Fits your car seat or chair
Secure Lock™ buckle
Easy to install – elastic straps clip around any car seat
Suitable for: cars, taxis, trucks
Many car seats (including modern ones with lumbar supports) do not provide sufficient support for the lumbar region while driving (figure 1) allowing the spine to fall into poor posture (figure 2). This poor postural position places increased bending forces on the lower back, upper back and base of the neck and can leave drivers feeling stiff and sore after long journeys. Poor sitting posture is one of the most common causes of lower back, upper back and neck pain. It is also one of the most common causes of injury aggravation and perpetuation, allowing injuries that should heal in a short time to persist.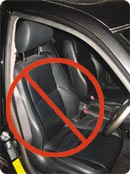 Figure 1 – Poor Car Seat without Car Seat Support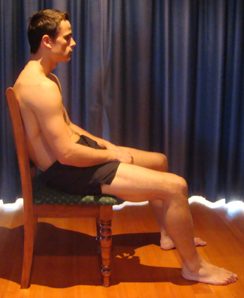 Figure 2 – Poor sitting posture
The Allcare Deluxe Back Cushion has a unique concave design which provides drivers with good support to help avoid these problems and maintain the spine in optimal postural alignment (figure 4). Ideal for taxi drivers, truckies, sales staff, couriers, etc. A snap clip at the rear of the support makes installation quick and easy.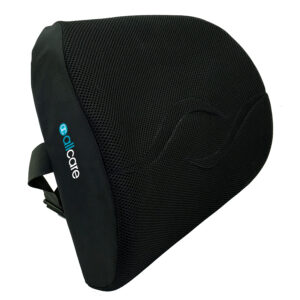 Figure 3 – Allcare Deluxe Back Cushion / Car Support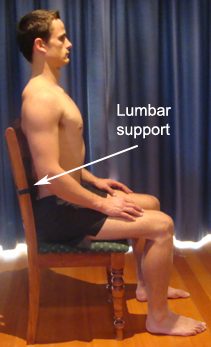 Figure 4 – Optimal sitting posture
Dimensions: