Description
Victor Pro K-Tape (50mm x 5m)
Used by professional athletes to facilitate the body's natural healing process while allowing support and stability to muscles and joints without restricting the body's range of motion. K-Tape is used to successfully treat a variety of orthopedic, neuromuscular, neurological and medical conditions.
Victor Pro K-Tape
Victor PRO K-Tape, has been developed as a premium quality K-Tape able to be used in the clinic or by athletes in high pressure environments. Victor Pro K-Tape uses a Hypoallergenic adhesive reducing the potential of any skin irritation.
This K-Taping exhibits its efficacy through the activation of neurological and circulatory systems. Using an elastic tape, it was discovered that muscles and other tissues could be helped by outside assistance.
Latex Free.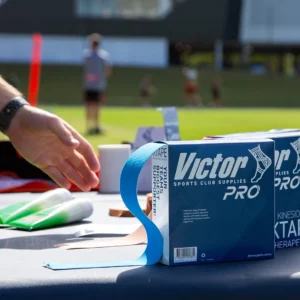 Victor Pro K-Tape sets the standard for elastic therapeutic taping:
It creates a lifting effect on the skin's surface, which improves circulation and relieves pain.
It may be applied using different amounts and directions of tension, so the tape has the ability to relax or stimulate muscles.
It is made using a hypoallergenic adhesive to minimise the potential of skin irritation.
It is totally latex free.
It does not limit the wearer's range of motion.
Kinesio Tape is used to:
Re-educate the neuromuscular system
Reduce pain
Enhance performance
Prevent injury
Promote improved circulation and healing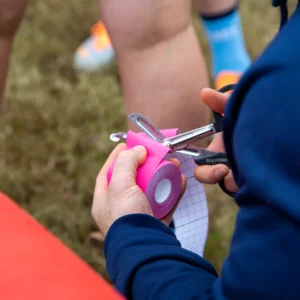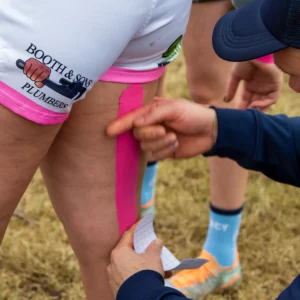 Colours:
K-Tape comes in Black, Beige, Blue, Red or Pink colours. Colour choice is only for individual preference, there are no physical or chemical differences between the colours.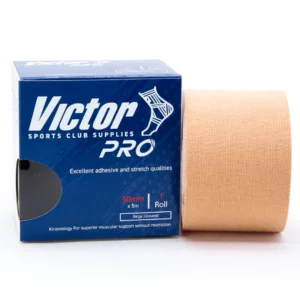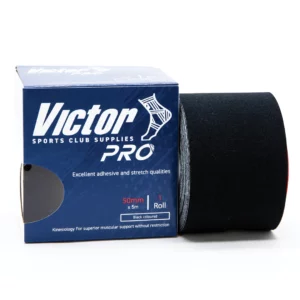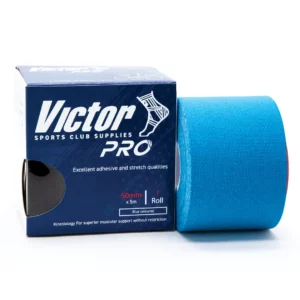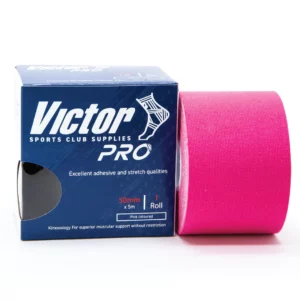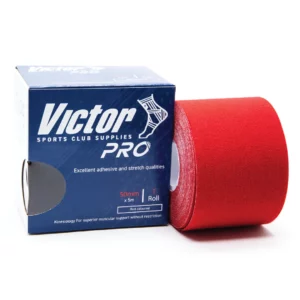 Two Great Tape brands have become one
Victor and Whiteley have worked closely together over the years developing an excellent range of taping products. Whiteley has marketed their range under the Allcare brand whilst Victor has been marketed under the Victor brand. These products are the same products from the same manufacturers. The Allcare and Victor brands are now merged together under the new Victor PRO brand.
Please read our Shipping Policy, Return Policy and Terms & Conditions before ordering.
---