Description
Maternity Belt
Pubic Symphysis Dysfunction (PSD) or Pelvic Girdle Pain (PGP) is a common condition experienced by 80% of women during pregnancy, typically in their last trimester. During this time, the body releases the hormone relaxin which relaxes ligaments of the pelvis, helping to increase their flexibility and extensibility in preparation for birth. This however reduces pelvic stability, increasing the likelihood of the development of Pelvic Girdle Pain.
Many women find using a pelvic belt effective at stabilising the pelvis, which subsequently reduces pelvic girdle pain and discomfort, bringing some much-needed relief during activities of daily living.
Recommended by Physiotherapists the Maternity Sacroiliac Pelvic belt offers the same popular design as the 3-in-1Belly Band  but in a narrower 10 cm wide version.

Benefits:
Lower back support
Sacroiliac Pelvic support
Post-partum support

Sizing:
When choosing a Belly Band, simply use your current clothing size as a guide (as per sizing guide below) –  do adjust for weight gain when ordering early in pregnancy.
Band Lengths: Petite: 100 cm | Standard: 125 cm | Large: 140 cm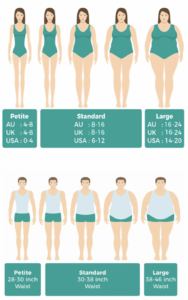 Indications
Low back pain and discomfort during pregnancy
Lumbar muscle weakness
Lumbar sprains & strains
Lumbar instability
Pelvic Girdle Pain
Pubic Symphysis Dysfunction