Description
Walking Stick (Adjustable Aluminium)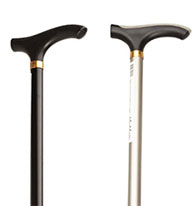 Walking Stick Key Features
lightweight aluminium walking stick / cane
unique soft-touch handle
double-injection molding
full range of height adjustment
19mm durable rubber cane tip
commonly used in the elderly who are slightly unsteady on their feet to improve their stability, reduce their falls risk and keep them mobile
also often prescribed clinically to reduce weight bearing forces through an injured or painful limb
---
Walking Stick
Why people choose our walking stick
1. Quality Materials: PhysioAdvisor's Adjustable Walking stick is made from a lightweight aluminum compound making it easy to carry around for elderly individuals and extra strong. The handle is made from a rubber material that is soft and comfortable on the hands but will not degrade with long term use.
2. Quality design: Our walking stick is ideal if you require that extra bit of help to remain mobile, improve your steadiness, reduce your risk of falls and stay on your feet. The handle and stick are designed to provide optimal support with the least amount of effort whilst walking.
3. Ferrules – Replacement ferrules (the rubber stops on the end of your stick that come into contact with the ground) are available for purchase separately if required.
---
SIZING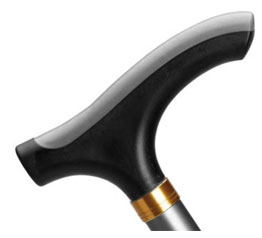 When fitting a walking stick to an individual, the user should be able to maintain an upright, ideal postural alignment with the elbow slightly bent (flexed to approximately 30 degrees – figure 1). In this way, body weight is taken through your stick by pushing down when walking.

Figure 1 – Optimal Postural Alignment for use of a Walking Stick
This walking stick only comes in one size, however it is height adjustable. To ensure the stick is the correct size, hang your hand down beside your leg and make sure your elbow is only slightly bent (to approximately 30 degrees), then measure the distance from your palm to the ground. Since the stick is height adjustable, a reasonably accurate measurement usually suffices.
Walking Stick Measurements
| | |
| --- | --- |
|  Approx Total Product / Unit Weight | 355g |
|  Overall Height Range | 740-970mm |
|  Recommended Maximum User Weight | 120kg |
---
How to use a Walking Stick
Walk with a normal heel / toe gait placing the stick on the ground at the same time as the affected leg. Remember that the stick should normally be held in opposite hand to the the affected leg (i.e. right hand for a left leg injury). Regular walking in the elderly is vital to maintain fitness, mobility, balance, strength, flexibility, cardiovascular (heart and lung) health and can help to reduce the likelihood of developing many conditions such as as heart disease, stroke, dementia and Alzheimer's disease.
Chairs: Getting Up

The stick should be placed near the arm of the chair. Lean forward and with the hands on the arm of the chair, push forward and stand up using the stick for support
Chairs: Sitting Down

When returning to the chair, turn around, feel the chair behind the legs, place your hands on the arms of the chair, bend forward (sticking your bottom out) and lower yourself gently into the chair. The stick can be held or rested nearby.
---
Walking Stick Height Adjustment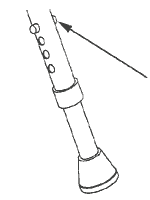 Spring Pin Adjustment
Press the two buttons in on each side
Push the leg as if to shorten
Turn the leg slightly (moving the pins slightly out of alignment with the holes)
Extend the leg to the required position, turn and re-locate the buttons into the appropriate holes.
Check pins are fully extended into the holes, locking the walking stick at the desired height prior to use
General Safety Tips
Patients who are new to using a walking stick, should have a consultation with a Physiotherapist prior to use. This ensures the stick is set up correctly at the ideal height, and is being used safely and in optimal posture.
When sitting, use a higher chair with high seat arms to help you sit and stand up with ease
Remove any potentially hazardous obstacles such as loose rugs, draught blockers and worn floor coverings
Ensure lighting in hallways and stairways is optimal
Wear flat supportive shoes
Avoid wet floors
Beware of outdoor hazards including rough or uneven surfaces, wet leaves and ice
Do not store your stick in temperatures below 0 degrees Celsius (freezing)
Take special care when carrying the stick inside a bag
All equipment should be regularly inspected for any damage or signs of significant wear
Check for:
Bent or damaged tubes or cracks at the tube joints
Both buttons of the spring clips are present
Elongated adjustment holes
Loose handles
Smooth, worn or split rubber tips (ferrules)
All equipment should be regularly inspected for any damage or significant signs of wear
Regular cleaning with a mild disinfectant is recommended. Do not use bleach or any solvents.
Maximum Weight
Important: A user should not exceed 120kg in body weight
---
Other Gait Aids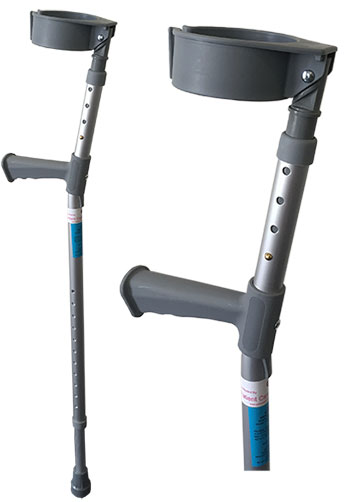 View our Forearm Crutches.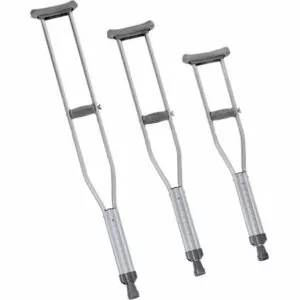 View our Axillary Crutches (Underarm Crutches)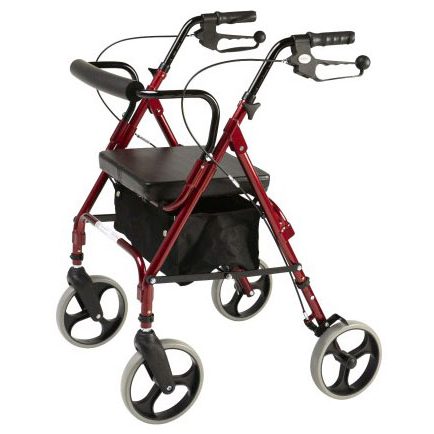 View our 4 Wheel Walkers
Return to top of Walking Stick.
---