Description
Comffit Elevator Molded Heel Lifts
Heel Wedges (or heel lifts) sit under the heels, raising both sides by a certain amount. They tilt the toes forward and can be used with or without orthotics. PhysioAdvisor sells Comffit Elevators as they are one of the most commonly recommended brands of Heel lifts by Physiotherapists.
Maintain their shape over time
Regular heel inserts can 'wedge' or change shape after a limited period of use, rendering them ineffective. In contrast, Comffit Elevators are made with a material that resists deformity over time. They will last 5 times longer than regular heel lifts!
More stable in the shoe
The unique molded design features a flatter surface at the point of most impact, while the lip shape cups the heel and helps prevent slippage in the shoe.
Shock absorption + lift
A carefully selected density provides shock absorption, reduces pressure on the heel bone yet provides genuine and stable lift for the heel.
Heel Wedges are excellent for the treatment of:
Ankle Sprains
Achilles Tendonitis
Calf Strains
Insertional Achilles Tendinopathy
Achilles Enthesopathy
Anterior Ankle Impingement
Ankle Synovitis
Heel Wedges can reduce stress on the ankle, Achilles tendon and calf during weight bearing activities such as walking and running, particularly in the case of decreased ankle or calf flexibility (reduced dorsiflexion). This can accelerate recovery from injury and reduce injury aggravation, pain and swelling. Generally, Heel Wedges should be used under both feet to ensure symmetry when walking. Heel Wedges can also be used under one foot though, to balance unequal leg length ("leg length discrepancy") or to treat pain in the lower back, hips or knees from leg length differences. Heel Wedges are also popularly used as a way to appear taller.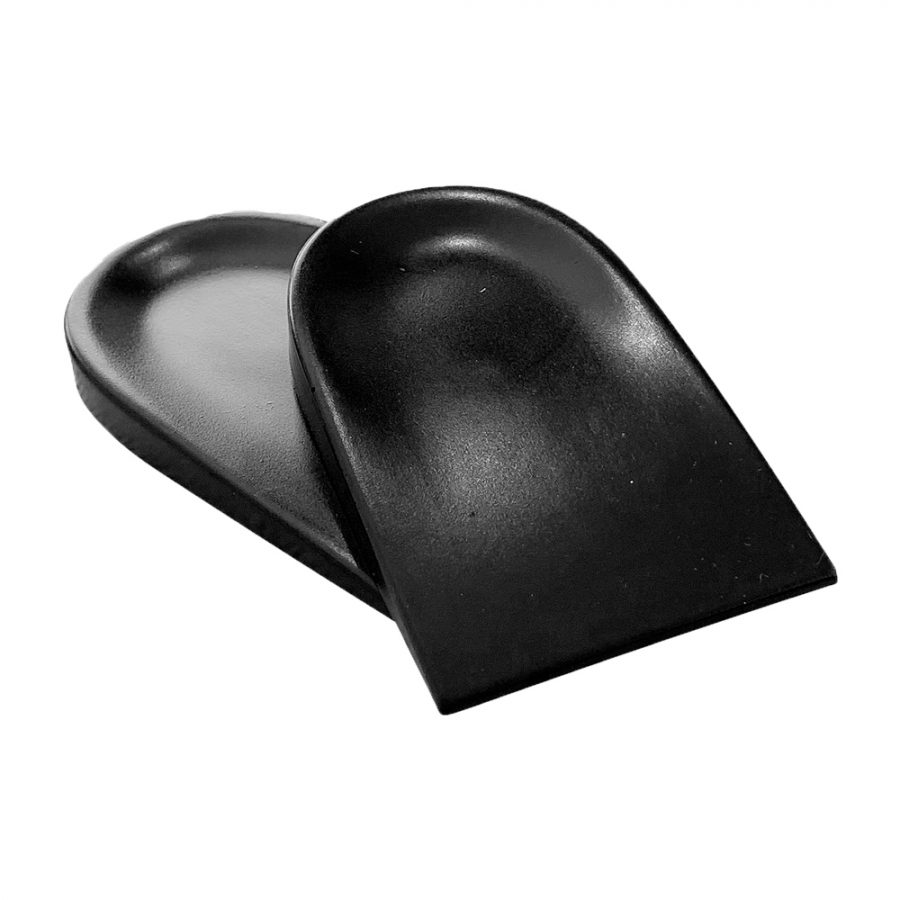 ---
Comffit Elevators – Molded Heel Lifts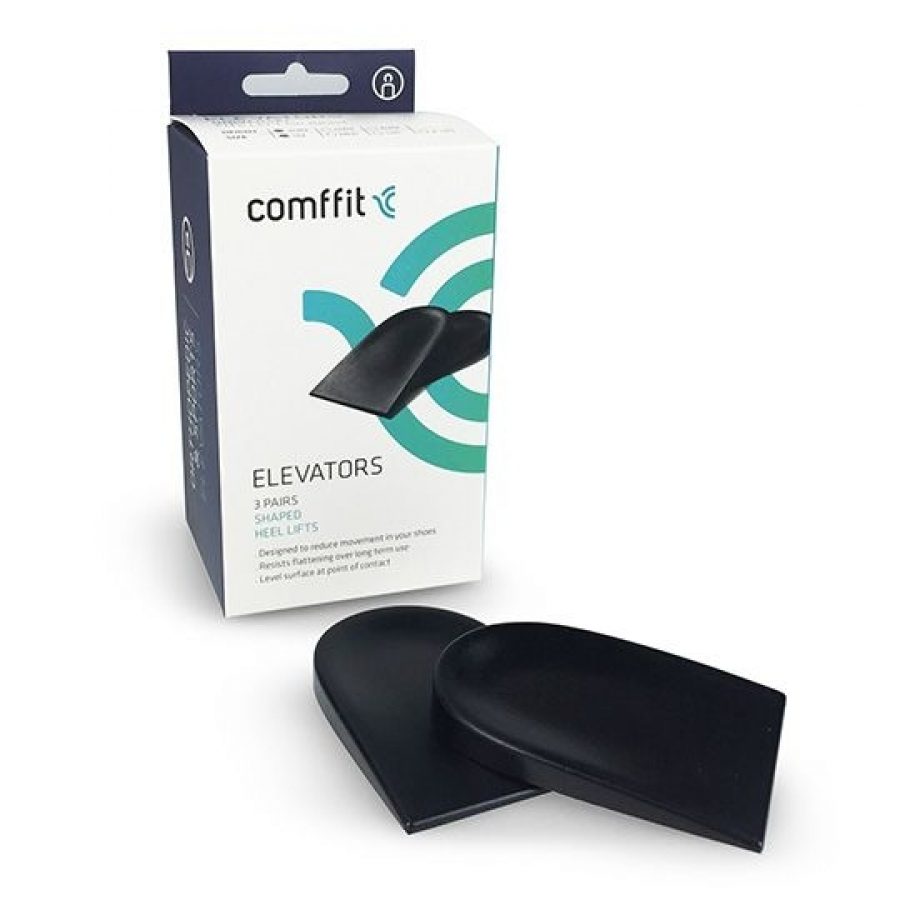 Product improvements & Benefits
Sold in retail packets of 3 pairs
width designed to better suit current Australian market
Improved colour – if applied to open shoes, the warm grey colour is much less visible
Sizes
4mm height – Small, Medium, Large or X-Large
6mm height – Small, Medium, Large or X-Large
Please read our Return Policy, Shipping Policy, Privacy Policy and Terms & Conditions before ordering.
---