Description
Patella Brace
The AllCare Ortho Patella Brace is designed to stabilize the patella (knee cap) and help with maintaining the patella it in its optimal position.
This patella brace prevents the knee cap from tracking towards the outer aspect of the knee (similar to commonly used patella taping techniques). This minimizes stress on the patello-femoral joint which subsequently helps to reduce pain and hasten healing.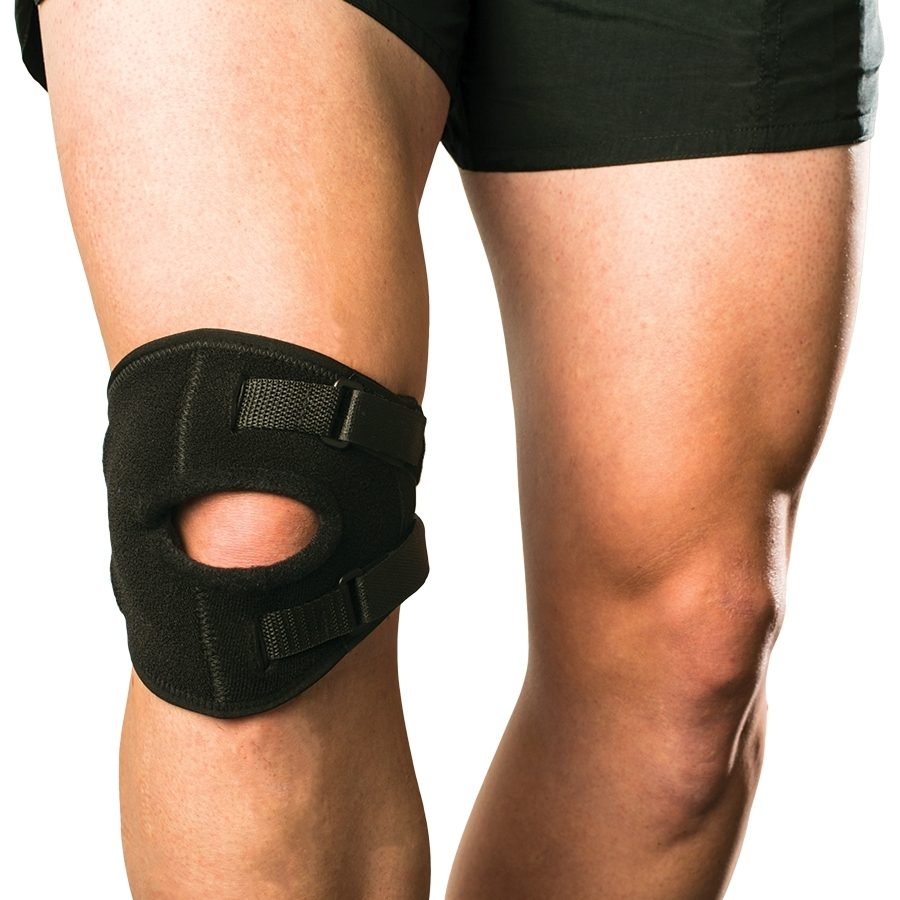 Patella Brace Indications
The AllCare Ortho Patella Tracker is primarily used to treat conditions causing pain at the front of the knee including:
Patello-Femoral Pain Syndrome
Patella Instability
Patella Subluxation
Dislocating Patella
Chondromalacia Patella
Post Operative treatment
A AllCare Ortho Patella brace may also be useful for patients with jumpers knee, runners knee and many other types of knee joint problems.
If your knee condition benefits from taping the knee cap towards the inner aspect of the knee, then this is the brace for you.
Key Functions
Stabilizes the patella, maintaining it in the correct position
Helps to prevent pain due to patella instability
Helps to prevent patella subluxation or dislocation
Features
The C-shaped Patella buttress and straps help to stabilise the patella, maintaining it in the correct position and provides even pressure to the side of the knee
The brace is made from neoprene material providing a comfortable fit
Universal design – fits left or right knee
This patella brace is washable, lightweight, fits left or right knees and can allow you to return to activity or sport sooner following injury.
Sizing – measure knee circumference at mid patella (cm):

Small – 30 to 33cm
Medium – 33 to 36cm
Large – 36 to 39cm
X-Large – 39 to 42cm
XX-Large – 42 to 45cm
---