Description
Loumet Metallic Series Swiss Balls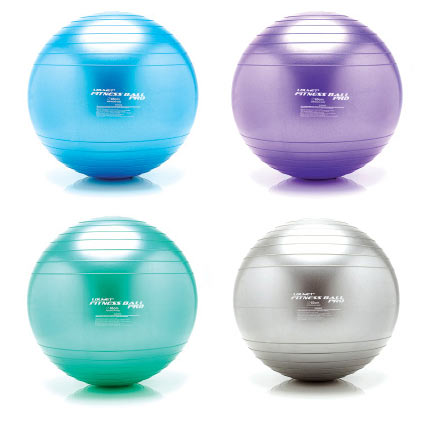 Loumet fitness balls are amongst the strongest, most durable fitness balls on the market today. They are one of the most widely used fitness balls by fitness professionals such as Physiotherapists in Australia today.
Features
Selected by experienced Physiotherapists to ensure excellent product quality and maximum benefit for patients.
Manufactured specifically for professional and high use environments, delivering the durability and safety required for day to day commercial use.
Manufactured using Metflex compound
An extremely durable, firm and flexible fitness ball
Offers user safety, reliability and longer lasting
Officially weight tested to hold 350kg without bursting
 A great tool which can aid in increasing muscle strength, flexibility & balance
A safe and effective device for improving muscle tone and strength in the abdominals
and lower back
Encourages proper posture during sitting based work tasks such as typing or computer work
Helps support the back during stretching
---
Swiss Ball Benefits
Swiss Balls are a great exercise tool to improve core strength and tone the entire body. They are inexpensive and widely used in back pain rehabilitation and injury prevention. Swiss Balls can help improve proprioception (balance), coordination, strength, stability and posture. They are widely used by both athletes and patients and are frequently recommended by Physiotherapists and Exercise Physiologists. When used correctly for sitting in the office, Swiss Balls can also help improve sitting posture and decrease the likelihood of posture related occupational injuries, such as headaches, back pain and neck pain.
As part of an overall fitness program, Swiss Balls can help with weight loss, toning your stomach and improving core strength. In the gym, they are used to strengthen the muscles around the mid section, including both the 'six pack' muscles and the important deep stabilizers, such as the 'transversus abdominis'. Swiss Balls are a fantastic workout tool that can help progress standard exercises into more challenging and dynamic variations. When performing an exercise on a normal bench, the stabilizing muscles are not overly challenged. However, when performing the same exercise on a Swiss Ball, the stabilizing muscles are immediately recruited to help maintain posture and balance. Therefore, progressing a standard workout into a whole body experience, utilizing a greater number of muscle groups.
Swiss Balls are an ideal rehabilitation aid for the treatment and management of low back pain. By strengthening the core stabilizing muscles, which support the back and help to improve posture and balance, Swiss Balls can help to decrease and prevent the onset of back pain. Swiss Balls are an extremely versatile and inexpensive exercise tool, which have been shown to help improve posture, core strength, overall body balance and stability. As such, Physiotherapists commonly prescribe Swiss Ball exercises to both athletes and patients alike.
---
Swiss Ball Exercises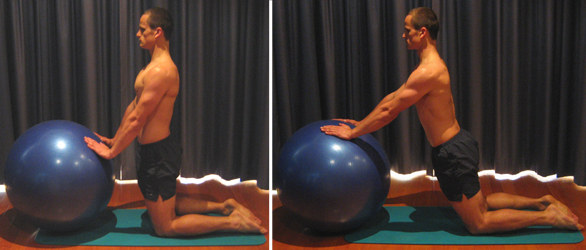 Basic Swiss Ball Exercises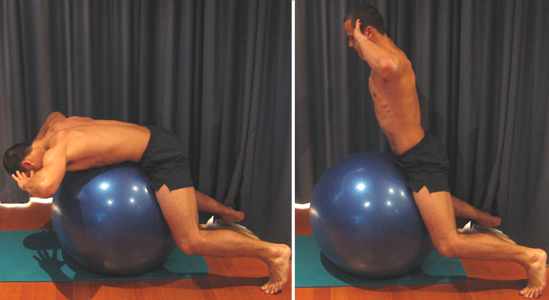 Intermediate Swiss Ball Exercises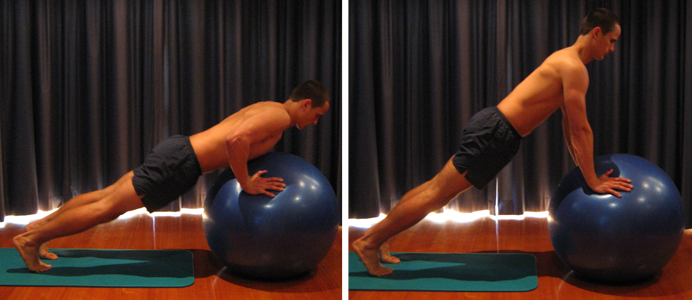 Advanced Swiss Ball Exercises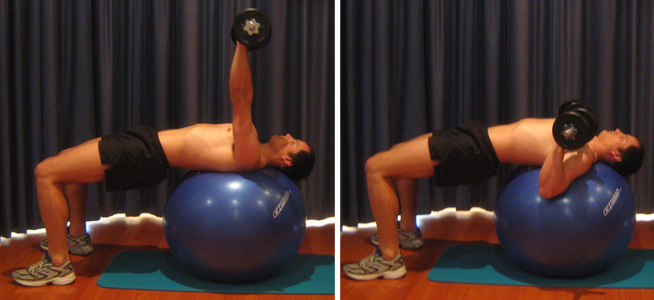 Swiss Ball Exercises with Weights
---
Sizing – (Based on Height)
When sitting on a Swiss Ball, your hips and knees should ideally be at approximately 90 degrees (right angles).
---