R.I.C.E.
Updated:
R.I.C.E.
Injury treatment
For all musculoskeletal injuries, such as sprains and strains, immediate, appropriate treatment (R.I.C.E.) during the first 72 hours following injury is vital for an optimal outcome.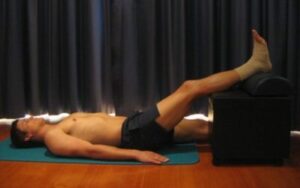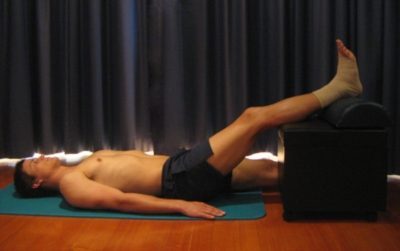 ---
What
is R.I.C.E.?
R.I.C.E. stands for Rest, Ice, Compression, Elevation and should be implemented as first aid treatment in the initial stage of acute musculoskeletal injuries or in chronic injuries when inflammation is present.
---
---
When should I R.I.C.E.
my injury?
The R.I.C.E. regime, as outlined below, should be implemented during the first 72 hours (3 days) following all acute musculoskeletal injuries, or, in the case of chronic injuries where inflammation is present (such as swelling, morning pain, night time pain or pain with rest).
---
Why should I R.I.C.E.
my injury?
The R.I.C.E. regime helps minimize the inflammation, pain and swelling associated with injury and has been shown to significantly hasten healing and injury recovery.
---
How to R.I.C.E.
an injury
Always follow the R.I.C.E. regime for a minimum of 3 days following injury or until you have no achiness at night or upon waking in the morning. The R.I.C.E. regime should be implemented as follows:
---
---
---
R.I.C.E.
Rest
Rest from any activity that increases your pain. It is also important to avoid activity that causes an increase in pain or ache after that activity with rest (such as the following night or morning). Ideally lie down in a comfortable position to minimize bleeding, swelling and further damage. Rest may also involve the use of crutches, a protective brace or tape or the use of a sling etc.
Ice
Ice the injured area for 20 minutes every 2 hours. Use crushed ice or an ice pack wrapped in a damp tea towel. (N.B. People who are sensitive to cold or have circulatory problems should be wary of ice treatment).
Compression
Compress the injured area with a compression bandage to minimize swelling. If on applying a compression bandage you experience pins and needles, numbness or ANY colour change in your extremities (e.g. foot or hand), the bandage is too tight and is cutting off your circulation. It must therefore be loosened or taken off completely. Remove your compression bandage for sleeping.
Elevation
Elevate the injured area above the level of your heart (provided this does not cause an increase in pain) for as long as possible to minimize bleeding and swelling.
---
Additional measures to be undertaken
with R.I.C.E.
---
---
When should I
use heat?
---
How do I
use heat?
---
R.I.C.E. Summary
---
Physiotherapy Products to assist
with R.I.C.E
---
Physiotherapy Products to assist with
heat treatment
To purchase physiotherapy products to assist with injury treatment click on one of the above links or visit the PhysioAdvisor Shop.
---
Find
a Physio
Find a Physiotherapist in your local area who can treat your injury and give appropriate R.I.C.E. advice.
---
More Information
---
Become a
PhysioAdvisor Member
---

Link to this Page
If you would like to link to this article on your website, simply copy the code below and add it to your page:
<a href="https://physioadvisor.com.au/health/injury-rehabilitation/rice">R.I.C.E. – PhysioAdvisor.com</a><br/>PhysioAdvisor provides expert physiotherapy information on injuries including when to R.I.C.E. an injury and how to R.I.C.E. an injury.
---
Return to the top of R.I.C.E..