Description
Health Professional Memberships
---
At PhysioAdvisor…
We believe you and your patients deserve TOTAL CONTROL over every aspect of your life, including your injuries.
We believe in a world FREE OF THE PHYSICAL AND EMOTIONAL PAIN associated with poor injury management.
We believe in empowering you and your patients to TAKE CONTROL OF YOUR INJURIES.
…Become a PhysioAdvisor Health Professional Member and let us EMPOWER YOU.
A recent survey demonstrated that approximately 96% of our Members are either happy, very happy or extremely happy with their PhysioAdvisor Membership and 95% of our website users feel comfortable recommending our website to family and friends.
---
Health Professional Memberships
Want to provide a premium service for your patients or clients by giving them access to world class physiotherapy advice? PhysioAdvisor Memberships can help to teach your patients or clients how to take control of their injuries and physical health therefore accelerating their journey to wellness following injury.
PhysioAdvisor now offers health professional memberships so all of your patients or clients can gain access to our world class PhysioAdvisor Members Only Section including detailed injury management information, progressive exercise programs and extensive physiotherapy advice. PhysioAdvisor health professional memberships give you the license to share your login details with any of your patients or clients at your discretion.
A great resource for G.P's, Physiotherapists, Chiropractors, Osteopaths, Myotherapists, Massage Therapists and Personal Trainers.
---
Health Professional Membership Options
Below are the Health Professional Membership Options for individual health professionals. If you wish to purchase multiple memberships for numerous health professionals in your business or practice please Contact Us.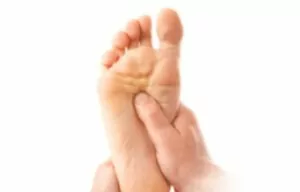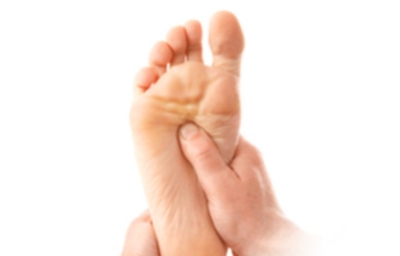 Monthly Subscription – $49.95 / Month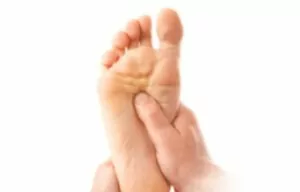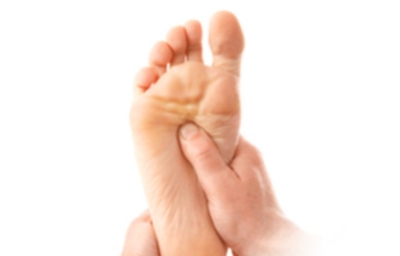 Yearly Subscription – $299.95 / Year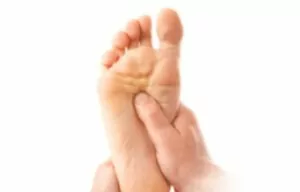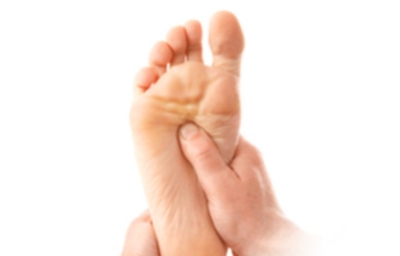 3 Month Membership – $99.95 (Once Only)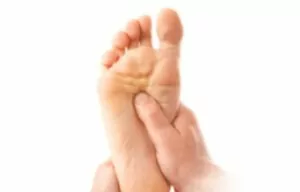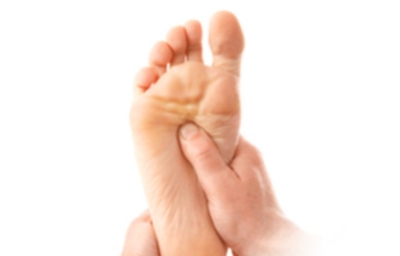 12 Month Membership – $359.95 (Once Only) 

If you wish to change your membership type you can do so by clicking on one of the above links.
Once payment is received you will gain access to our Members Only Section. This includes a license to share your login details with all of your patients or clients at your discretion.
For monthly or yearly subscriptions, your account will be debited monthly or yearly (depending on your Membership Option) until you cancel your membership. If you wish to cancel your membership, you can do so at any time. There is no cancellation fee.
3 Month and 12 Month Memberships will be a one off payment that can be paid with either a PayPal account or credit card.
Both 'Subscription Memberships' and 'One Off Payment Memberships' gain access to exactly the same service – our exclusive Members Only Section.
Please read our Terms & Conditions before joining.
---
Membership Benefits
Provide a premium service to your patients or clients that distinguishes you from other practitioners in your field.
Share your login details with any of your patients or clients at your discretion.
Give your patients or clients the tools to take control of their injuries and accelerate their journey to wellness following injury achieving faster injury recovery outcomes.
Gain instant, full access to our growing number of Members Only articles with all content written by qualified and experienced physiotherapists.
Give your patients or clients access to in-depth injury rehabilitation and management information, learning tips on how to get their injuries better, faster (see example – LCL Tear of the Knee (Members Only)).
Gain access to our comprehensive exercise database and thousands of hours of content created by our experienced physiotherapists.
PhysioAdvisor's Members Only Section has the combined knowledge of a team of experienced physiotherapists and is accessible 24 hours a day, 7 days a week.
PhysioAdvisor is endorsed by Spine and Orthopaedic Surgeon, Mr John Choi.
Inexpensive and easy to use (memberships allowing patient / client access from as little as $6 / per week).
A great resource to share with patients/clients.
A great resource to share with those who have limited physiotherapy access either geographically or financially.
Our qualified and experienced Physiotherapists have created 'Members Only' content with the goal of providing you and your patients / clients with the tools required to take control of your injuries, get your injury better, faster and promote a healthier, happier, premium health professional service.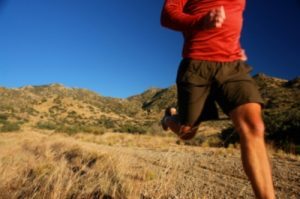 ---
Summary of Members Only Content
By becoming a PhysioAdvisor member, you will gain access to our exclusive Members Only sections including:
Our Complete Diagnostic Guide Database –  Members will gain access to our detailed diagnostic guides. These have been created by our experienced physiotherapists with the goal of helping you to determine what may be causing your pain. Diagnostic guides are available for each region of the body.
Our Complete Exercise Database – Including more advanced exercises & over 100% more exercises than non members. That's over 250 additional exercises allowing you to achieve your health, fitness or injury rehabilitation goals.
Our Complete Heath Database – Members will gain access to comprehensive and complete articles comprising detailed information on some of the most commonly asked questions in clinical practice. Articles include: Bike Setup, Choosing a Bag, Choosing a Shoe, Do I Need Orthotics?, Ergonomic Computer Setup, How to Use Crutches, Ice or Heat?, Mobile Phone Ergonomics, Posture, Return to Running, R.I.C.E, Safe Lifting, Warm Up & Cool Down, Taping Techniques (Including commonly used techniques for: Ankle, Back, Elbow, Finger, Foot, Knee, Patella, Patella Tendon, Posture, Shoulder, Tennis Elbow, Thumb & Wrist).
Our Complete Injury Database – Our experienced physiotherapists are updating PhysioAdvisor's injury articles to include the most important information to help users take control of their injury and hasten their recovery. Updated sections include detailed information on: Treatment, Intermediate & Advanced Rehabilitation Exercises and a step by step Rehabilitation Protocol for each updated injury article ensuring you have the tools to take control of your injury and save money on expensive Physiotherapy consultations. View an example of our updated 'Members Only' injury database: LCL Tear of the Knee (Members Only).
Exclusive Members Only Discounts in the PhysioAdvisor Shop.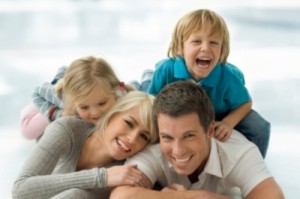 ---
Members Only Injury Articles
PhysioAdvisor's updated 'Members Only' injury database currently includes our 110 MOST COMMON injuries including:
Achilles & Heel
Achilles Bursitis
Achilles Tendonitis
Achilles Tendon Tear
Posterior Ankle Impingement
Retrocalcaneal Bursitis
Sever's Disease
Ankle
Ankle Arthritis
Anterior Ankle Impingement
Lateral Malleolus Fracture
Medial Malleolus Fracture
Osteochondral Lesion of the Talar Dome
Peroneal Tendonitis
Sprained Ankle (Lateral Ligament)
Tibialis Anterior Tendonitis
Tibialis Posterior Tendonitis
Buttock
Gluteal Strain
Ischiogluteal Bursitis
Piriformis Syndrome
Referred Pain (Buttock)
Elbow & Forearm
Olecranon Bursitis
Radial Head Fracture
Tennis Elbow
Triceps Tendonitis
Foot
5th Metatarsal Fracture
Metatarsal Stress Fracture
Morton's Neuroma
Navicular Stress Fracture
Plantar Fasciitis
Sprained Foot
Sprained Toe
Stress Fracture of the Foot
Hip & Groin
Adductor Tendonitis
Groin Strain
Hip Arthritis (Osteoarthritis)
Hip Flexor Strain
Labral Tear (of the Hip)
Pelvic Floor Dysfunction
Trochanteric Bursitis
Knee
ACL Tear
Hamstring Tendonitis
Iliotibial Band Syndrome
Knee Arthritis
Lateral Meniscus Tear
LCL Tear
MCL Tear
Medial Meniscus Tear
Patellar Dislocation
Patellar Fracture
Patellofemoral Pain Syndrome
PCL Tear
Lower Back
Lumbar Disc Bulge
Facet Joint Sprain
Postural Syndrome
Sacroiliac Joint Dysfunction
Sciatica
Spinal Canal Stenosis
Spinal Degeneration
Spondylolysis
Spondylolisthesis
Lower Leg
Calf Contusion
Calf Strain (Gastrocnemius)
Calf Strain (Soleus)
Fibula Fracture
Shin Splints
Tibia Fracture
Tibial Stress Fracture
Neck & Head
Cervical Disc Bulge
Facet Joint Sprain
Headache (Cervicogenic)
Neck Arthritis
Neck Whiplash
Postural Syndrome (Cervical)
Wry Neck (Discogenic)
Wry Neck (Facet)
Shoulder
AC Joint Sprain
Bicep Tendonitis
Clavicle Fracture
Dislocated Shoulder
Frozen Shoulder
Humeral Fracture
Labral Tear of the Shoulder
Pectoral Strain
Rotator Cuff Tear
Rotator Cuff Tendonitis
Scapula Fracture
Shoulder Instability
Subacromial Bursitis
Thigh
Hamstring Strain
Hamstring Contusion
Quadriceps Contusion
Quadriceps Strain
Upper Back & Chest
Costovertebral Joint Sprain
Facet Joint Sprain
Intercostal Strain
Postural Syndrome (Thoracic)
Rib Contusion
Rib Fracture
Rib Stress Fracture
Scheuermann's Disease
Side Strain
Spinal Degeneration
Sternal Fracture
Sternoclavicular Joint Sprain
T4 Syndrome
Thoracic Disc Bulge
Wrist & Hand
Radius Fracture
Scaphoid Fracture
Sprained Thumb
Sprained Wrist
Wrist Tendonitis
View an example of our updated 'Members Only' injury database: LCL Tear of the Knee (Members Only).
---