Safe Lifting
Updated:
Why is safe
lifting important?
One of the most common causes of lower back injury is inappropriate lifting technique. Safe lifting, by ensuring correct lifting technique, is vital to minimize stress on the spine, therefore reducing the likelihood of lower back injury and lower back pain. Safe Lifting is particularly important due to the high prevalence of lower back pain in society. Appropriate lifting technique can also help to strengthen your thighs, buttocks and lower back muscles, improve posture and burn more calories.
---
How to
lift safely
The following key points should be followed whenever lifting to ensure safety and minimize the risk of injury (figure 1):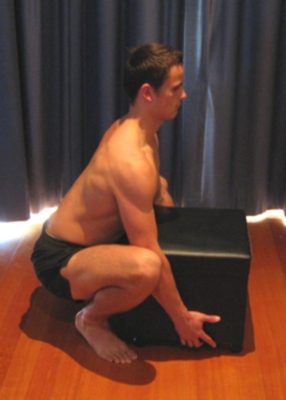 Safe lifting
key points
Get your body as close as possible to the object to

be lifted

Position your feet at least shoulder width apart

for stability

Bend your knees to pick up the object, keeping your

back straight

Maintain a nice 'long', straight spine throughout

the lift

Never lift anything that is

too heavy

Always ask for assistance with lifting

wherever possible

Try to minimize the distance and the period of time you are lifting or carrying

the object

Use appropriate tools to help with lifting and transporting heavy objects (e.g.

trolleys etc.)

Where possible, try to reduce the weight of

the object

being lifted or carried so that you can perform several smaller safe lifts, rather than one heavy

unsafe lift

Never lift any object that

causes pain

Avoid lifting anything after a period of prolonged sitting, driving or bending forwards (e.g. gardening,

weeding etc)

Perform appropriate exercises before and after lifting and as a break from

repetitive lifting

Postural Taping may be of benefit to encourage correct posture whilst lifting and to teach correct

lifting technique
---
---
---
Exercises to assist with
Safe Lifting
---
Keeping Active
---
---
Safe
Lifting Summary
---
Physiotherapy Products to Assist with Safe Lifting and
Spinal Injuries
To purchase physiotherapy products to assist with safe lifting and spinal injuries click on one of the above links or visit the PhysioAdvisor Shop.
---
Find a physiotherapist in your local area who is an expert in correct lifting technique and associated injuries.
---
---

Injury Information
Click on the appropriate link below to view detailed injury information on some common injuries related to lifting:
---

More Information
---
Become a
PhysioAdvisor Member
---

Link to this Page
If you would like to link to this article on your website, simply copy the code below and add it to your page:
<a href="https://physioadvisor.com.au/health/ergonomics/safe-lifting">Safe Lifting – PhysioAdvisor.com</a><br/>PhysioAdvisor offers expert physiotherapy advice and information on safe lifting and safe lifting technique.
---
Return to the top of Safe Lifting.