Description
Wheat Bags
Wheat Bags (i.e. Heat Packs) are an excellent rehabilitation tool commonly used to optimise physiotherapy management of many injuries. By warming tissue, heat packs aid muscular relaxation, enhance blood flow, accelerate tissue healing and reduce pain naturally without the use of drugs (amongst numerous other benefits).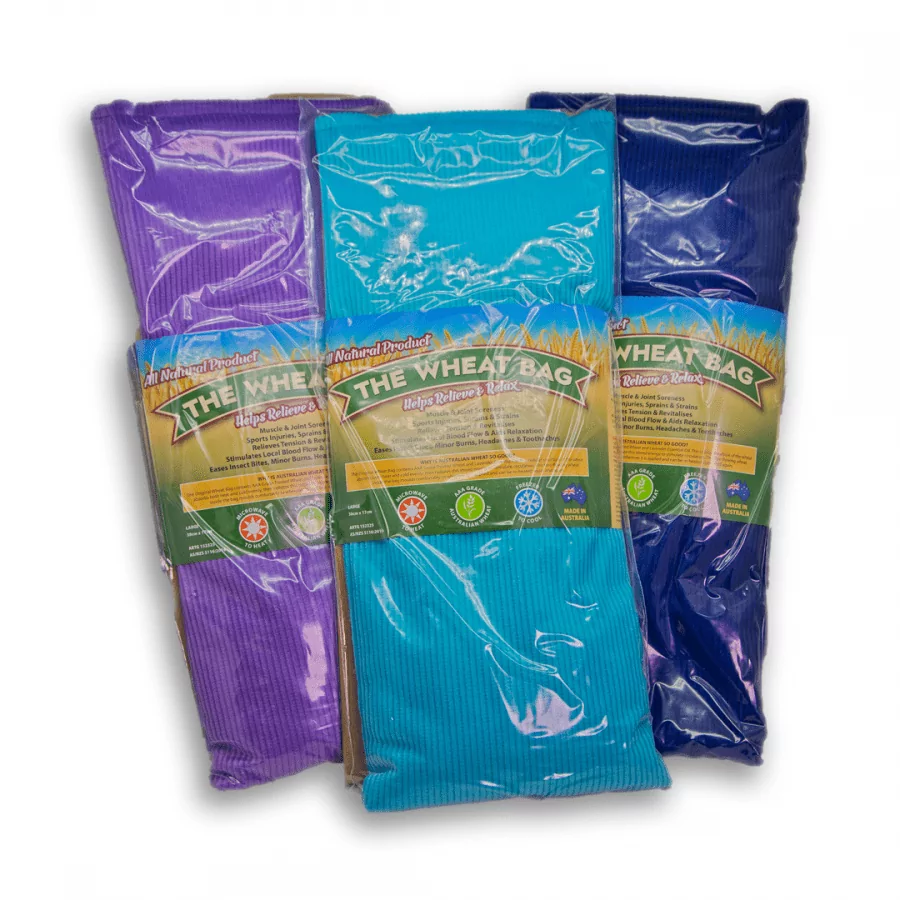 Heat Packs – Effective, Natural, Drug-Free Pain Management
Wheat Bags are made in Australia using locally grown, natural wheat. The Wheat Bag delivers passive and relaxing heat to ease muscular aches and pains, for areas such as the neck or back, as well as for menstrual pain. Recommended by Health Care Professionals – the Wheat Bag is ideal for home use and is safe for all ages.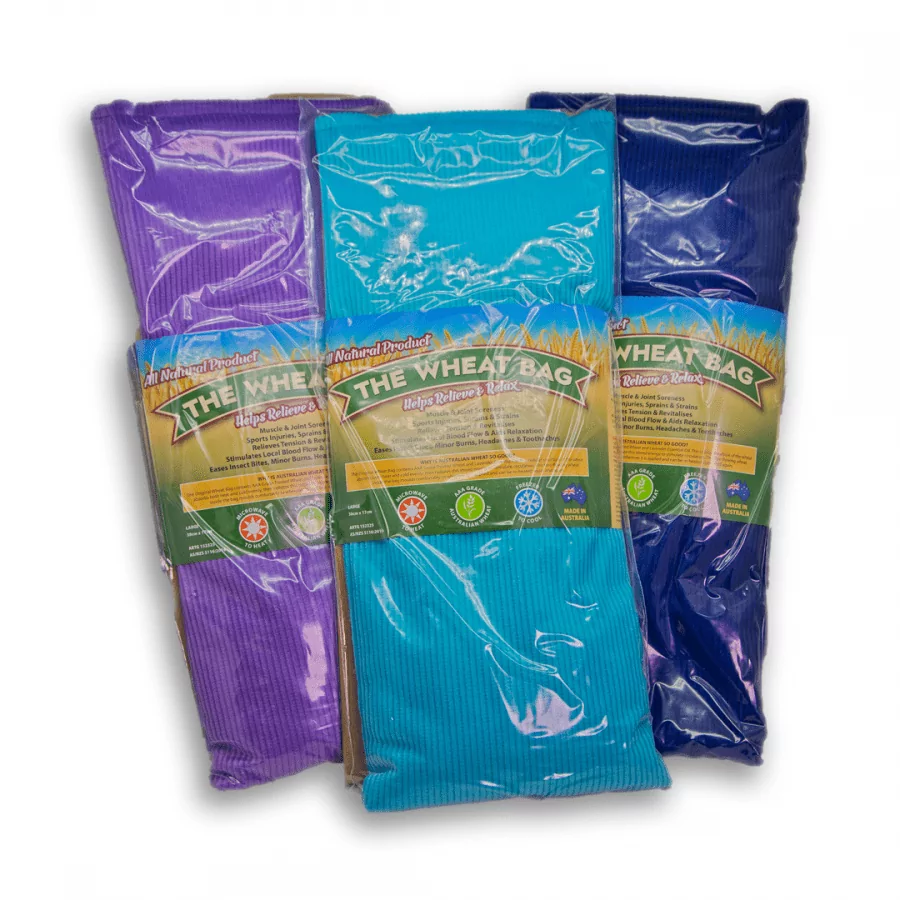 Heat Pack Benefits
Some of the benefits of the use of the use of heat packs for injury treatment include:
An increase in local blood flow (due to blood vessels dilating)
Increased transportation of nutrients, oxygen and cells (responsible for tissue repair) to local tissue
Reduced muscle tightness
Improved soft tissue elasticity
Reduced muscle spasm
Pain reduction
Faster healing following injury
To learn key tips on when and how to use an ice pack or heat pack, view our ice or heat article.
---