Description
AllCare Door Anchor
Simply attach your tubing or resistance band to the door anchor and wedge above or underneath a closed door at home or in the practice, to allow exercises with resistance in an upward, downward or sideways motion.
This provides versatility and the ability to perform a wide variety of exercises at home or in the practice with minimal equipment (see resistance band exercises below for ideas).
The webbing strap has a loop on one end and nub on the other end. Place the band or tubing through the loop and place the nub in a door jam or in a pulley bar to act as an anchor.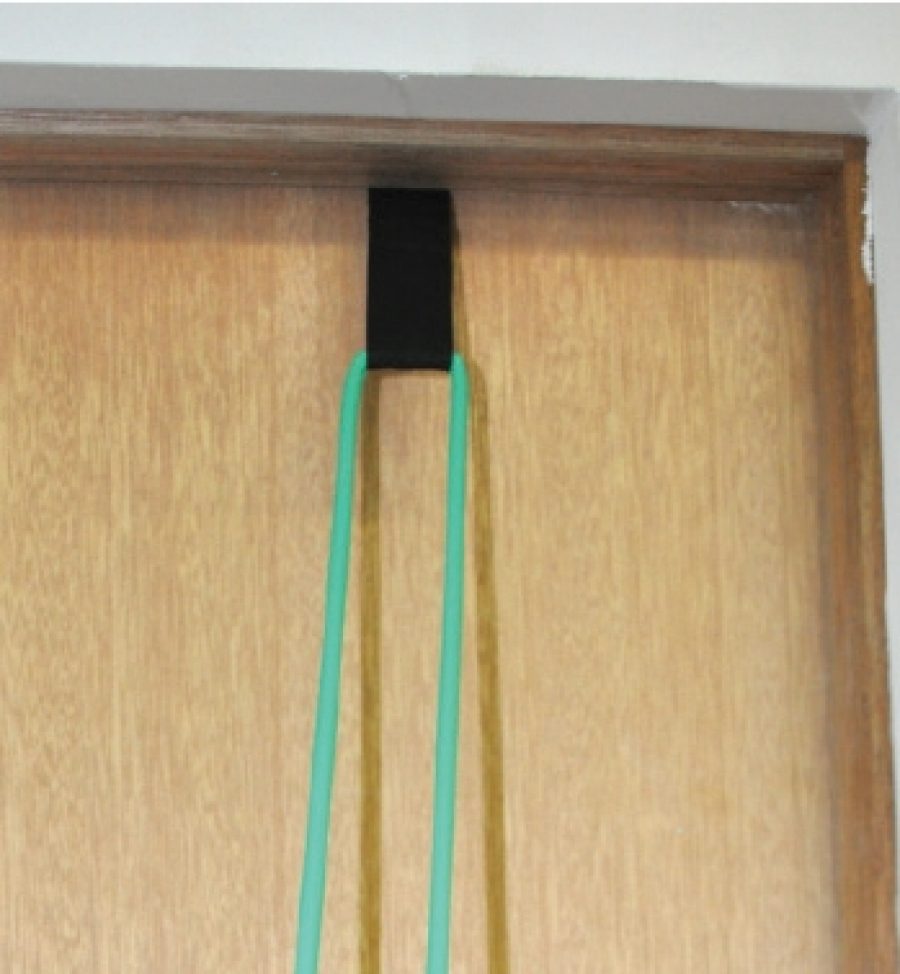 ---
Resistance Band Exercises
---