Description
AllCare Ortho Standard Walker Cam Boots
AllCare Ortho Standard Walker cam boots are ideal for the treatment of lower limb injuries which require a period of immobilisation and/or non or partial weight bearing. They are often used by physiotherapists in the management of the following orthopaedic conditions:
Moderate to Severe Ankle Sprains
Stable Fractures of the Foot, Ankle or Lower Leg
Post Ligament, soft tissue and tendon surgery
Soft tissue injuries of the lower leg
AllCare Ortho Standard Walker cam boots provide the following functions to aid with injury recovery:
Protection
Stabilisation
Immobilisation
Reduced Load / Stress
Features:
New contoured strut design allows the walker frame to conform to your patients anatomy ensuring a better fit.
Unique shock absorbing sole reduces impact from the heel strike to improve comfort during ambulation.
Rocker bottom is specially engineered to be low & wide to help promote a natural gait & increase stability.
Sizing (According to US Shoe Size):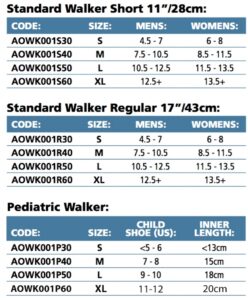 Please read our Return Policy, Shipping Policy, Privacy Policy and Terms & Conditions before ordering.
---
Other Ankle Braces and Supports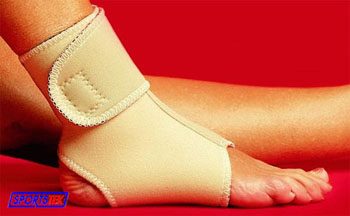 Thermoskin Heat Retaining Ankle Supports
---