Description
Ankle Braces
Shop > Braces & Supports > Ankle Braces
PhysioAdvisor's ankle braces have been carefully selected by experienced physiotherapists to ensure excellent quality and maximal benefit for patients. PhysioAdvisor chooses to sell only Swede-O Lace-Up Ankle Braces as they fulfill our stringent criteria and are the most commonly recommended ankle braces by physiotherapists.
---
Swede-O Lace-Up Ankle Braces
Swede-O Lace Up Ankle Braces are designed to provide excellent support and comfort to the ankle. They fit comfortably in regular athletic shoes without compromising performance or joint safety. They are durable, washable, easy to use and effective in managing acute and chronic ankle injuries.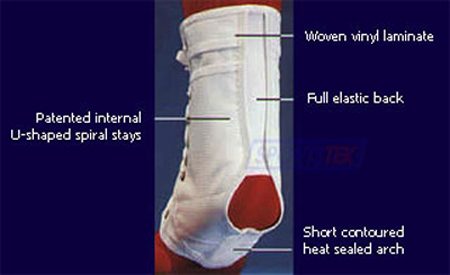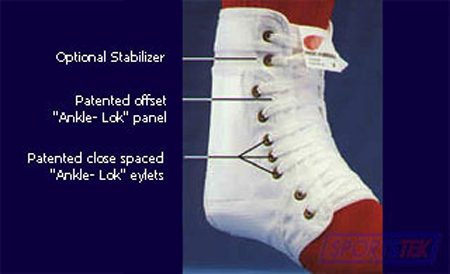 Superior Support Comes From Swede-O's Patented Features:
Exclusive patented Ankle Lok offset flap. Only Swede-O has a patented outside offset Ankle Lok flap which, when laced, tightly pulls the ankle into a stable position and holds it more securely than other lace-up ankle braces.
Patented Ankle Lok close spaced eyelets. Swede-O has a patented set of close spaced Ankle Lok eyelets in the middle to concentrate the holding power where it's most needed.
Patented internal U-shaped spiral stays. Swede-O has a pair of stainless steel U-shaped spiral wound stays, which are built into each brace providing extra support and further minimizing the chance for ankle injury.
Superior Comfort Comes From The Exclusive Swede-O Design:
In an independent study of athletes, Swede-O Ankle Braces were chosen as the most comfortable.
Full elastic back. Only Swede-O has elastic all the way up the back of the brace to minimise friction and ensure unrestricted blood flow to the Achilles' tendon, virtually eliminating the chance of blistering.
Short curved heat-sealed arch. Only Swede-O has a short curved arch, which fits the contour of the foot and is seamless so you don't feel the seam. This shorter arch allows comfortable full range of motion.
Triple layer woven vinyl laminate. Only Swede-O uses more layers of this woven material which conforms to the shape of your foot. Triple layers which are light, but super strong, give Swede-O its low bulk design, which fits comfortably in your regular sized athletic shoe.
Swede-O Lace Up Ankle Braces are particularly beneficial in the following instances:
Following an ankle sprain.
Following ankle surgery.
To prevent ankle injury during sport or activity.
For patients suffering from chronic ankle pain.
Please read our Return Policy, Shipping Policy, Privacy Policy and Terms & Conditions before ordering.
---
Ankle Braces
Size Chart (based on shoe size)
| | | | | | |
| --- | --- | --- | --- | --- | --- |
| |  XS | S  | M | L | XL |
|  US Mens |  3-5 |  6-7 |  8-10 |  11-12 |  13-14 |
|  US Womens |  4-6 |  7-9 |  10-11 |  12-13 | |
|  UK Mens |  2.5-3.5 |  4-6 |  7-9 |  10 | |
|  UK Womens |  3-4 |  5-6.5 |  7-8 |  8.5-9.5 | |
---
Other Ankle Braces and Supports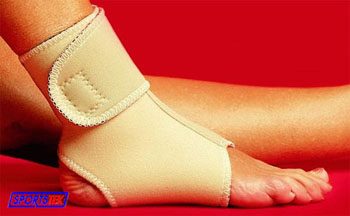 Thermoskin Heat Retaining Ankle Supports
---