Description
AOK Pilates Ball
Used to provide resistance to effectively target those difficult areas (such as the inner and outer thighs and the upper arms) the AOK Pilates Ball is an extremely versatile Pilates tool. Also used to create an unstable platform, enhancing balance and body awareness, the Pilates Ball helps progress exercise difficulty and increase the repertoire of available exercises.
The Pilates Ball has become an integral part of any Pilates program, improving the effectiveness of exercises and helping build better core strength and posture. Easily portable and great for all exercise environments, the Pilates Ball creates challenging exercises for both the first-time user and the experienced elite athlete.
The AOK Pilates Ball is 20cm in diameter and made in Australia from DuralonT.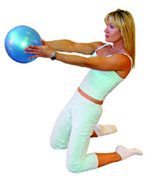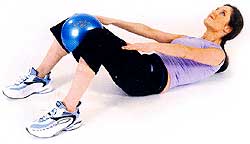 Who is the Pilates Ball suitable for?
Everybody! The Pilates Ball allows you to work at your own level to build muscular strength and flexibility. Extremely versatile and easily portable, the Pilates Ball is great for all exercise environments and can be as challenging to the first-time exerciser as it is for the athlete.