Description
Kinesio Tape
Used by successful Olympic and professional athletes to facilitate the body's natural healing process while allowing support and stability to muscles and joints without restricting the body's range of motion. Kinesio Tape is used to successfully treat a variety of orthopedic, neuromuscular, neurological and medical conditions.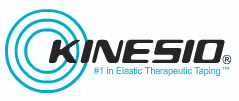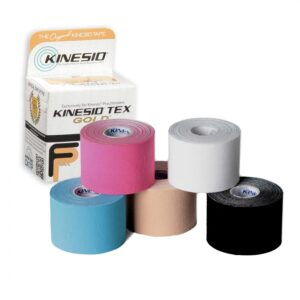 Kinesio Tape sets the standard for elastic therapeutic taping:
It creates a lifting effect on the skin's surface, which improves circulation and relieves pain.
It may be applied using different amounts and directions of tension, so the tape has the ability to relax or stimulate muscles.
It is made of gentle cotton fiber.
It features a 100% medical-grade acrylic adhesive.
It is totally latex free.
It does not limit the wearer's range of motion.
The distinctive wave-pattern weave moves with the wearer's movements.
It allows for 3 to 5 day wear time to provide 24-hour results to the patient and to provide for an economical treatment.
Kinesio Tape is used to:
Re-educate the neuromuscular system
Reduce pain
Enhance performance
Prevent injury
Promote improved circulation and healing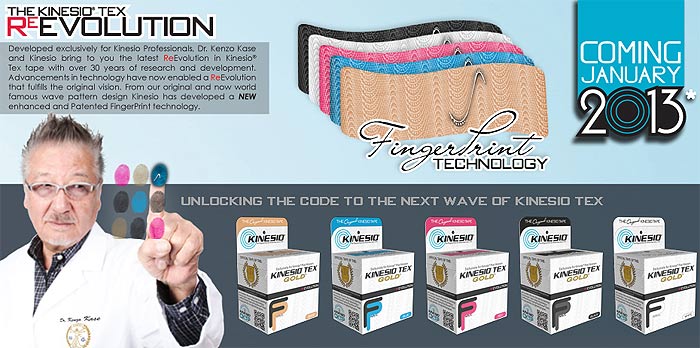 Developed exclusively for Kinesio professionals. Dr. Kenzo Kase and Kinesio bring to you the latest ReEvolution in Kinesio® Tex Tape with over 30 years of research and development. Advancements in technology have now enabled a ReEvolution that fulfills the original vision. From our original and now world famous wave pattern design Kinesio has developed a new enhanced and patented Fingerprint [FP] technology.
Core properties remain for all Kinesio Taping® specifications
Brings Nano-touchT stimulation to epidermis and layers beneath
Mimics gentle human touch yet provides a more effective hold
Micro-gripT deep set adhesive manufacturing process provides better grip and hold with less adhesive surface area
Higher grade cotton with more breathability
Features a new protected weave process for improved comfort
Hypoallergenic and latex free for all patient populations
Exclusively available to medical care professionals
Colours:
Kinesio Tape comes in Black, White, Beige, Blue or Pink colours. Colour choice is only for individual preference, there are no physical or chemical differences between the colours.
NB: All Kinesio Tex Gold Tapes are now water resistant.
Please read our Shipping Policy, Return Policy and Terms & Conditions before ordering.
---