Description
Replacement Electrodes
PhysioAdvisor sells premium quality VERITY replacement electrodes for TENS machines and muscle stimulators. Unlike some other electrodes made from cheap foam materials, these are cloth-backed electrodes that are distributed with the Neurotrac range of TENS machines and Muscle Stimulators.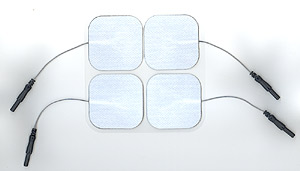 Avoid buying poor quality electrodes
Lesser quality electrodes may result in an uneven current distribution along the surface area of the electrodes. They are also often backed with poor quality conductive gel. This may mean they don't last as long.
Note: These VERITY electrodes can be used with 99% of the TENS units on the market, including Comffit, Sportsmed, Paineze, American Imex, A-Tens, Pro Tens, EasyMed, Neurotrac (and Stim), Intellect, etc.
Electrode Size – 50mm x 50mm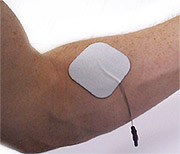 ---