Description
Become a PhysioAdvisor Member
---
Credit Card Only Payments
For PhysioAdvisor Membership payments without a PayPal account, we will activate your membership manually and send you a welcome email once your payment has been received. This usually occurs within 24 hours (please allow up to 2 business days for your account to be activated).
If you do not receive your welcome email, please check your junk folder or contact us at [email protected].
3 Month and 12 Month Credit Card Only Memberships are a one off payment that can be paid with either a PayPal account or credit card.
Please read our Terms & Conditions before joining.
---
Membership Benefits
Gain instant, full access to our growing number of Members Only articles with all content written by qualified and experienced physiotherapists.
Save money on Physiotherapy, Physical Therapy or other health professional treatment by accessing in-depth injury rehabilitation and management information, learning tips on how to get your injury better, faster (see example – LCL Tear of the Knee (Members Only)).
A recent survey demonstrated that we save our members an estimated average of 4.86 physiotherapy or other health practitioner consultations (such as chiropractic, massage therapy, osteopathy, myotherapy, acupuncture or exercise physiology) per person per year (and in some cases 25 or more consultations) a potential saving of up to $2000 per year.
Save money on personal trainer and gym memberships by gaining access to our comprehensive exercise database.
Gain access to thousands of hours of content created by our experienced physiotherapists for the cost of less than 20 minutes of face to face time with a physiotherapist.
PhysioAdvisor's Members Only Section has the combined knowledge of a team of experienced physiotherapists and is accessible 24 hours a day, 7 days a week.
PhysioAdvisor is endorsed by Spine and Orthopaedic Surgeon, Mr John Choi.
Inexpensive and easy to use (memberships from as little as $1 / week). In Physiotherapy or Physical Therapy practices, you are charged for every visit with a single visit typically costing $80 – $100 AUD and an average injury taking approximately 5 visits for a full recovery (or in more severe or chronic cases 20 plus visits).
A great gift idea for friends and family.
A great resource for health professionals, students and those in rural areas (with limited physiotherapy access or high transportation costs).
Our qualified and experienced Physiotherapists have created 'Members Only' content with the goal of providing you with the required tools to take control of your injury, get your injury better, faster and achieve your health and fitness goals.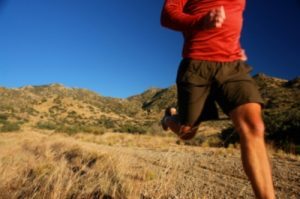 ---
Summary of Members Only Content
By becoming a PhysioAdvisor member, you will gain access to our exclusive Members Only sections including:
Our Complete Diagnostic Guide Database –  Members will gain access to our detailed diagnostic guides. These have been created by our experienced physiotherapists with the goal of helping you to determine what may be causing your pain. Diagnostic guides are available for each region of the body.
Our Complete Exercise Database – Including more advanced exercises & over 100% more exercises than non members. That's over 250 additional exercises allowing you to achieve your health, fitness or injury rehabilitation goals.
Our Complete Heath Database – Members will gain access to comprehensive and complete articles comprising detailed information on some of the most commonly asked questions in clinical practice. Articles include: Bike Setup, Choosing a Bag, Choosing a Shoe, Do I Need Orthotics?, Ergonomic Computer Setup, How to Use Crutches, Ice or Heat?, Mobile Phone Ergonomics, Posture, Return to Running, R.I.C.E, Safe Lifting, Warm Up & Cool Down, Taping Techniques (Including commonly used techniques for: Ankle, Back, Elbow, Finger, Foot, Knee, Patella, Patella Tendon, Posture, Shoulder, Tennis Elbow, Thumb & Wrist).
Our Complete Injury Database – Our experienced physiotherapists are updating PhysioAdvisor's injury articles to include the most important information to help users take control of their injury and hasten their recovery. Updated sections include detailed information on: Treatment, Intermediate & Advanced Rehabilitation Exercises and a step by step Rehabilitation Protocol for each updated injury article ensuring you have the tools to take control of your injury and save money on expensive Physiotherapy consultations. View an example of our updated 'Members Only' injury database: : LCL Tear of the Knee (Members Only).
Exclusive Members Only Discounts in the PhysioAdvisor Shop.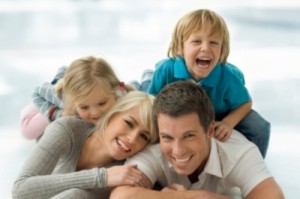 ---
Members Only Injury Articles
PhysioAdvisor's updated 'Members Only' injury database currently includes our 108 MOST COMMON injuries including:
Achilles & Heel
Achilles Bursitis
Achilles Tendonitis
Achilles Tendon Tear
Posterior Ankle Impingement
Retrocalcaneal Bursitis
Sever's Disease
Ankle
Ankle Arthritis
Anterior Ankle Impingement
Lateral Malleolus Fracture
Medial Malleolus Fracture
Osteochondral Lesion of the Talar Dome
Peroneal Tendonitis
Sprained Ankle (Lateral Ligament)
Tibialis Anterior Tendonitis
Tibialis Posterior Tendonitis
Buttock
Gluteal Strain
Ischiogluteal Bursitis
Piriformis Syndrome
Referred Pain (Buttock)
Elbow & Forearm
Olecranon Bursitis
Radial Head Fracture
Tennis Elbow
Triceps Tendonitis
Foot
5th Metatarsal Fracture
Metatarsal Stress Fracture
Morton's Neuroma
Navicular Stress Fracture
Plantar Fasciitis
Sprained Foot
Sprained Toe
Stress Fracture of the Foot
Hip & Groin
Adductor Tendonitis
Groin Strain
Hip Arthritis (Osteoarthritis)
Hip Flexor Strain
Labral Tear (of the Hip)
Pelvic Floor Dysfunction
Trochanteric Bursitis
Knee
ACL Tear
Hamstring Tendonitis
Iliotibial Band Syndrome
Knee Arthritis
Lateral Meniscus Tear
LCL Tear
MCL Tear
Medial Meniscus Tear
Patellar Dislocation
Patellar Fracture
Patellofemoral Pain Syndrome
PCL Tear
Lower Back
Lumbar Disc Bulge
Facet Joint Sprain
Postural Syndrome
Sacroiliac Joint Dysfunction
Sciatica
Spinal Canal Stenosis
Spinal Degeneration
Spondylolysis
Spondylolisthesis
Lower Leg
Calf Contusion
Calf Strain (Gastrocnemius)
Calf Strain (Soleus)
Fibula Fracture
Shin Splints
Tibia Fracture
Tibial Stress Fracture
Neck & Head
Cervical Disc Bulge
Facet Joint Sprain
Headache (Cervicogenic)
Neck Arthritis
Neck Whiplash
Postural Syndrome (Cervical)
Wry Neck (Discogenic)
Wry Neck (Facet)
Shoulder
AC Joint Sprain
Bicep Tendonitis
Clavicle Fracture
Dislocated Shoulder
Frozen Shoulder
Humeral Fracture
Labral Tear of the Shoulder
Pectoral Strain
Rotator Cuff Tear
Rotator Cuff Tendonitis
Shoulder Instability
Subacromial Bursitis
Thigh
Hamstring Strain
Hamstring Contusion
Quadriceps Contusion
Quadriceps Strain
Upper Back & Chest
Costovertebral Joint Sprain
Facet Joint Sprain
Intercostal Strain
Postural Syndrome (Thoracic)
Rib Contusion
Rib Fracture
Rib Stress Fracture
Scheuermann's Disease
Side Strain
Spinal Degeneration
Sternoclavicular Joint Sprain
T4 Syndrome
Thoracic Disc Bulge
Wrist & Hand
Radius Fracture
Scaphoid Fracture
Sprained Thumb
Sprained Wrist
Wrist Tendonitis
View an example of our updated 'Members Only' injury database: LCL Tear of the Knee (Members Only).